Challenge
As the product increased exposure across our organization and with paid customers, it was time to take a moment to watch and learn more from our users. I started conducting contextual inquiries with users, which included our competitor and our user base. I wanted to know what frustrations and habits occurred because of online meetings. One finding was that every time a user shared their screen, they had to ask the age-old question,
"Can you see my screen?"
It had been painfully in front of the product team this whole time, following the trend of every other online meeting tool out there.
Research
Product management, the dev lead, and I ideated around concepts of what was possible. Could we tell the user that someone could see their screen? Or, at least one person can see the screen? Could we start fixing issues with those who could not? We wanted to let the software do the lifting because we knew the presenter would not know why someone else can't see the shared screen. Most of the time, it was because of faulty internet speeds, computer CPU usage, or just a simple user issue.
We experimented and validated what was possible and what was not. In the end, we went with a simple yes or no comment to the presenter.
Work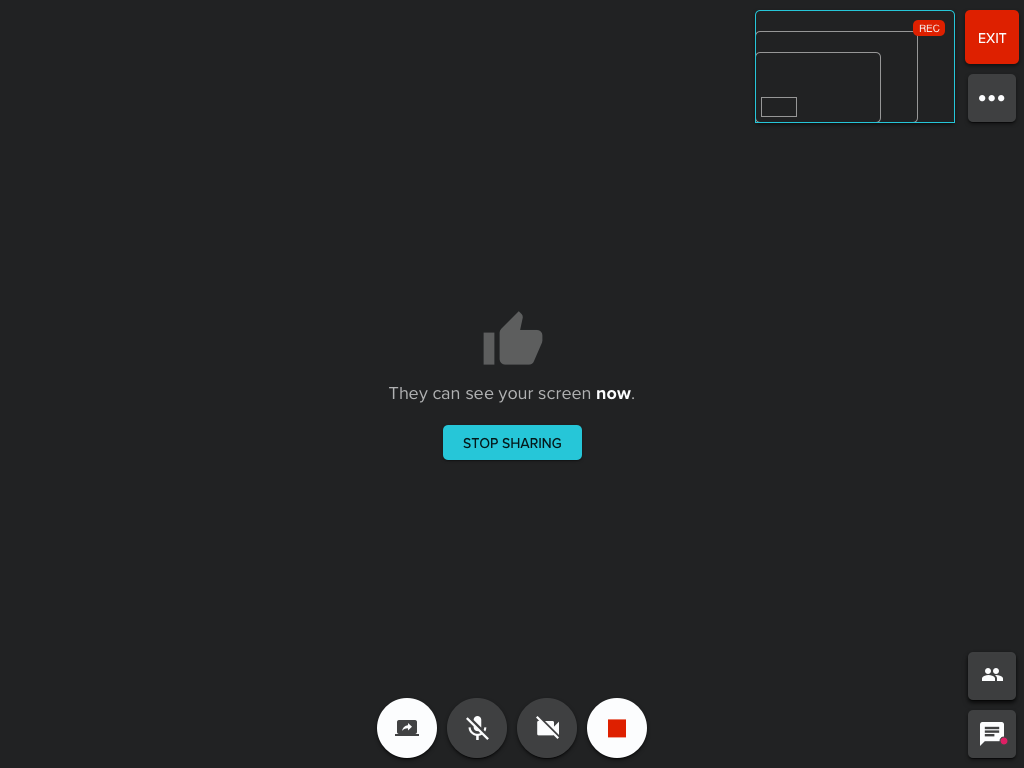 Patent number: 10897599
Various Other Changes
Dialing in got simpler with "Call me." Users could enter their phone number and get patched into a meeting quickly without extra meeting or user ID's.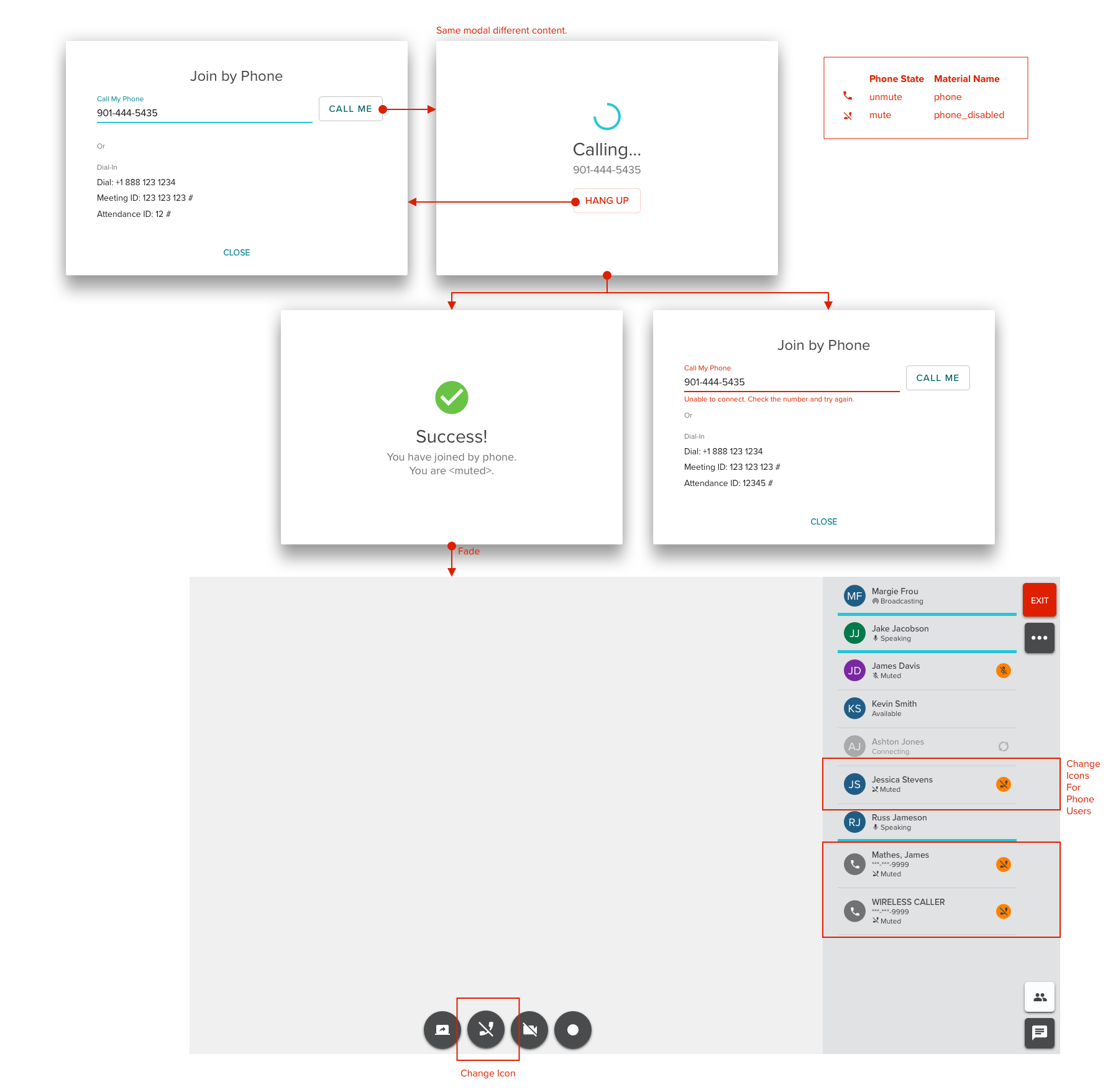 Technology has restricted AirConference from working flawlessly on mobile but we didn't want to leave users hanging when they needed to enter a meeting quickly on the run.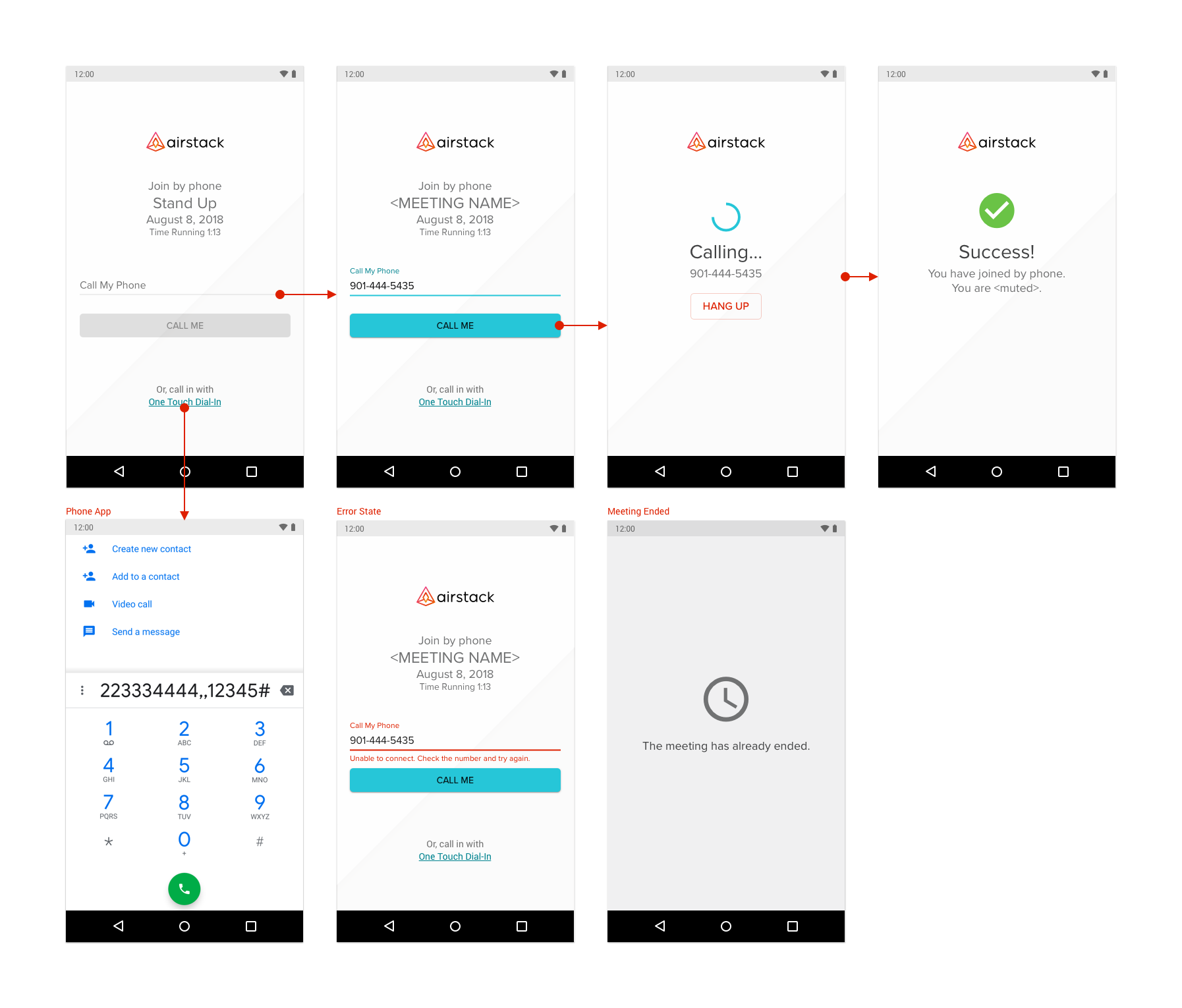 Patents or Publications
Publication number: 20200314158
Patent number: 10873665
Patent number: 10897599
Patent number: 11122160