Dell Safeguard
Dell One Identity Safeguard, or Safeguard, is a product that securely stores, manages, records and analyzes passwords, sessions, and files.
The Challenge
High-level goals:
Take three legacy products and role them into a single, easy to use, product.
Create a product that was easier to use without a Ph.D. in IT administration.
Create a mobile first experience that is also responsive.
Help create guidelines for desktop (WPF) applications, which were currently unsupported by Dell.
My Role
I led the User Experience for Safeguard working with one other individual who was in charge of the UX Architecture.
Being on a very lean team meant that I was in charge of seeing out the interaction, visual, and even some of the graphic design for this product. 
The Users
There was a lot to learn from our legacy products. Who does it serve, who are the users, and who are the "super" users? With initial research, we were able to start lumping into 3 types the users: end-user, administrator, and auditor.
Knowing these three users helped with the initial wireframe and workflow designs. For instance, we wanted to keep the part of the product for the end-user to be easy to access. They made up the majority of our users.
The First Experience
The hardware instructions were originally a small pamphlet set inside a small box that was buried under the appliance. Initial testing showed that the small pamphlet was tossed aside, even thrown away at times, which left the user with many questions.
As easy as it could have been to finish with bigger and bolder instructions our team wanted to change the way IT professionals viewed instructions and who Dell was. We came up with a more elegant 'poster' and just a simple change had these professionals stopping in their tracks to review the guide when they were earlier just tossing them aside.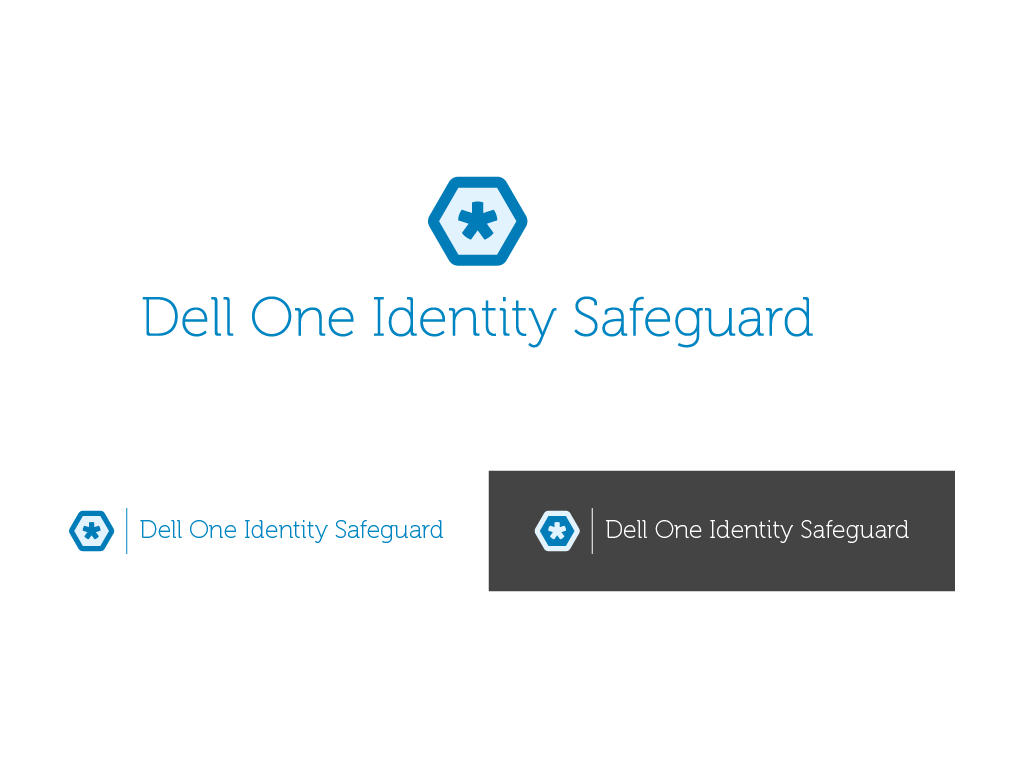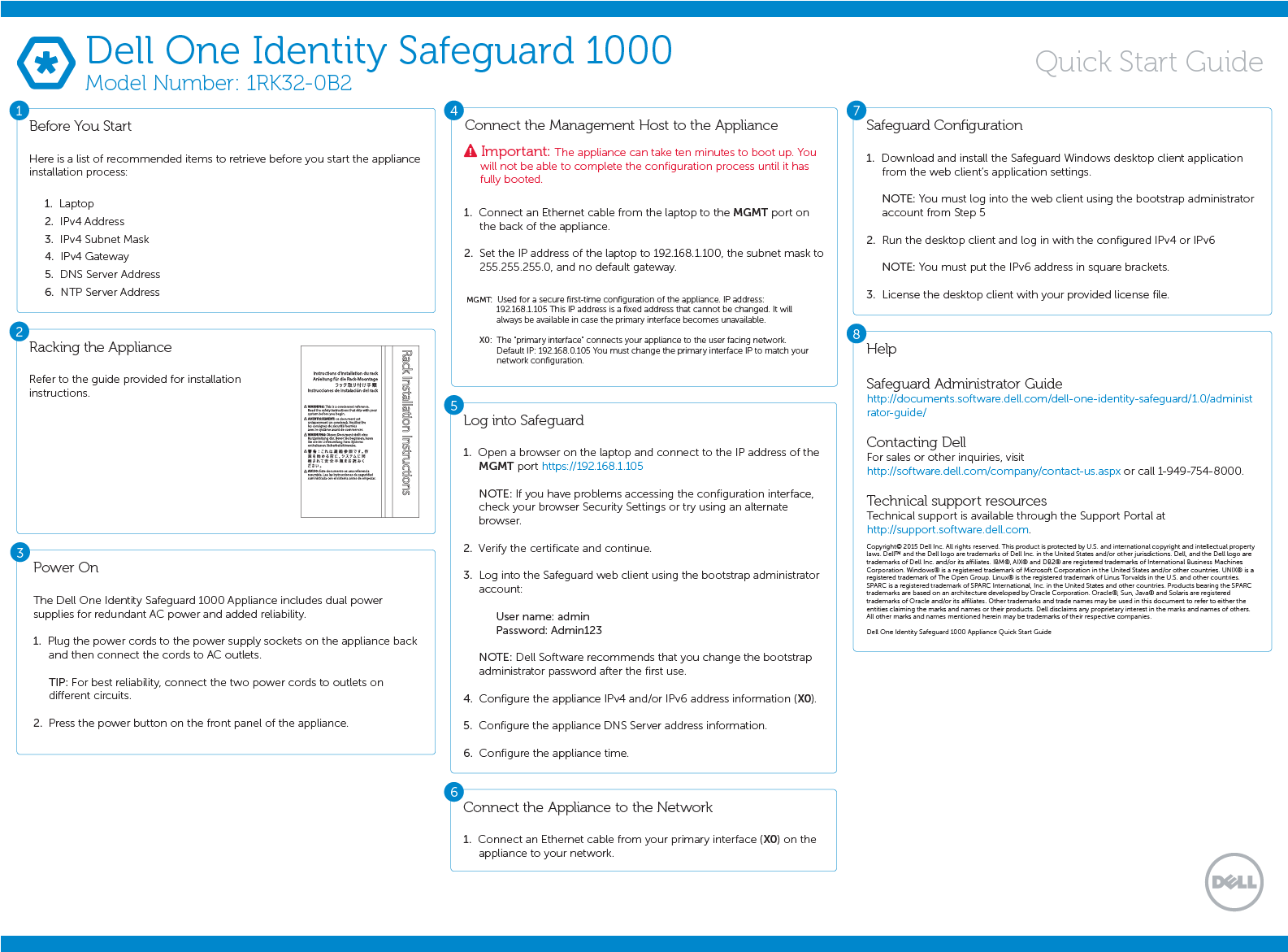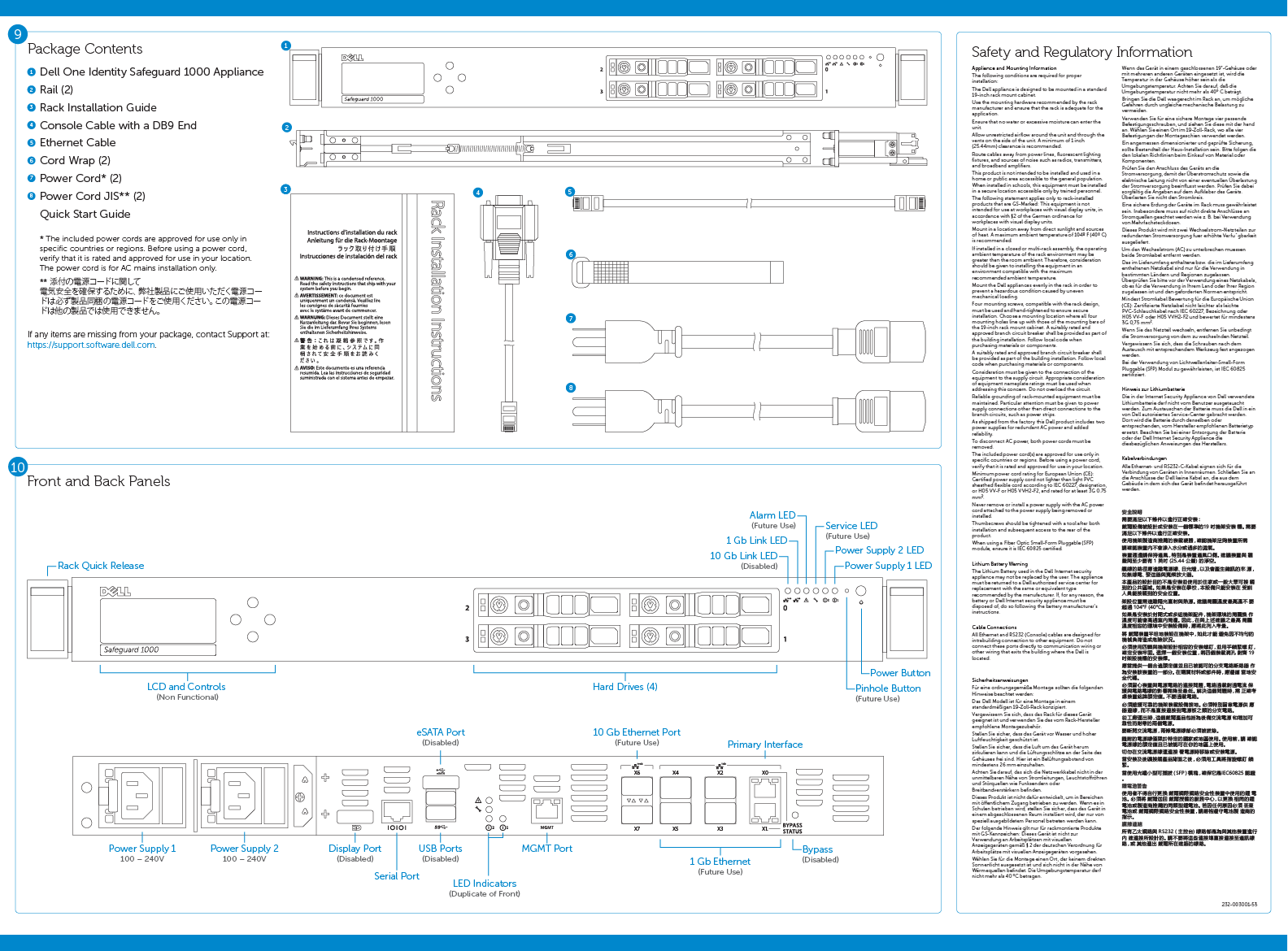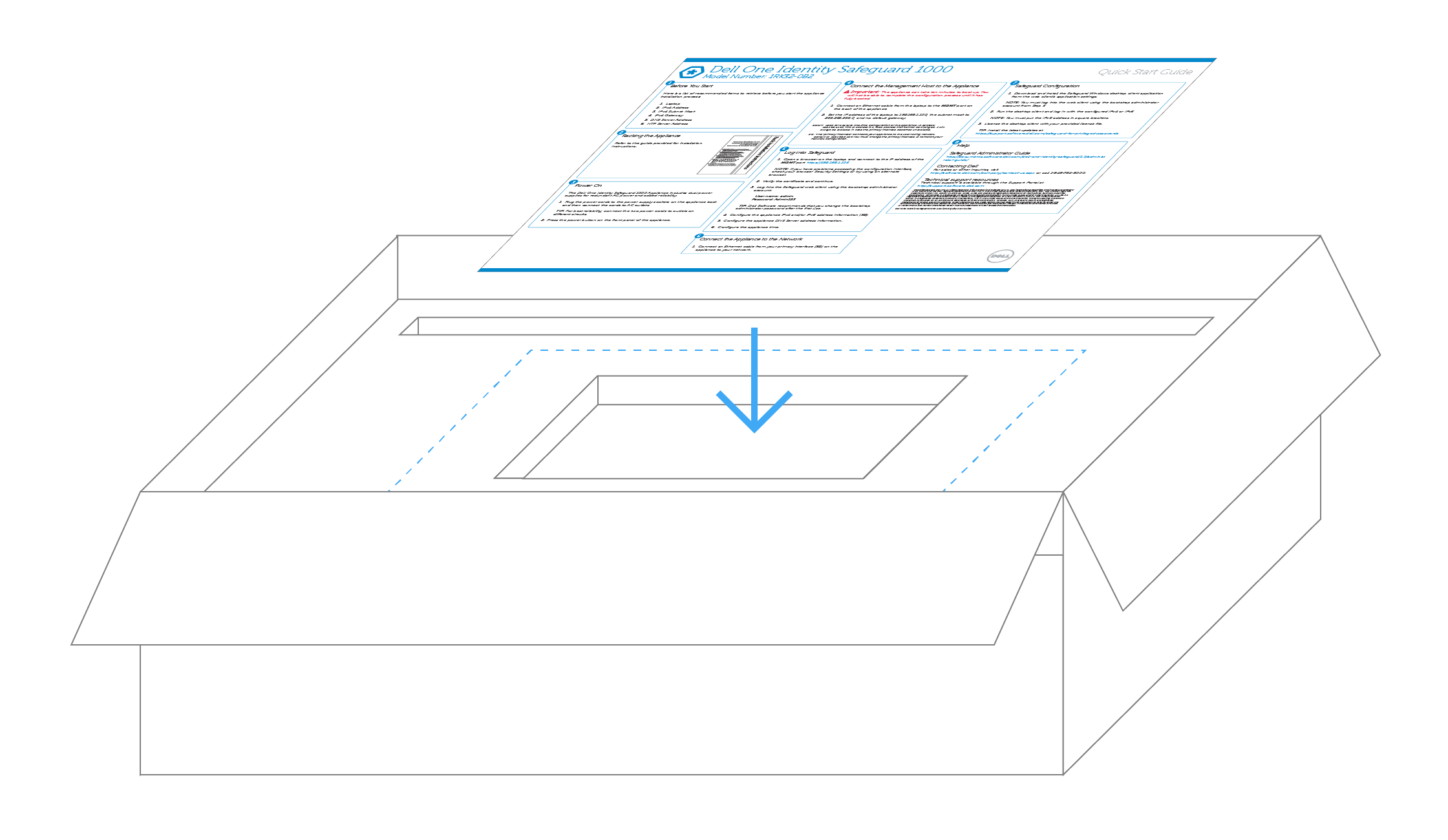 Desktop Experience
Safeguard's desktop application gave the user a lot of power, based on roles and permissions. Anything from managing computers and passwords, to managing the people who can request, approve, and review those password 'checkouts.'
Instead of showing every interaction and screen of the application, I wanted to show some of the more complicated experiences and the final solution that was released.
Permission Redesign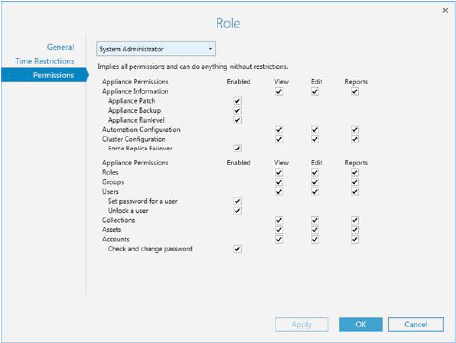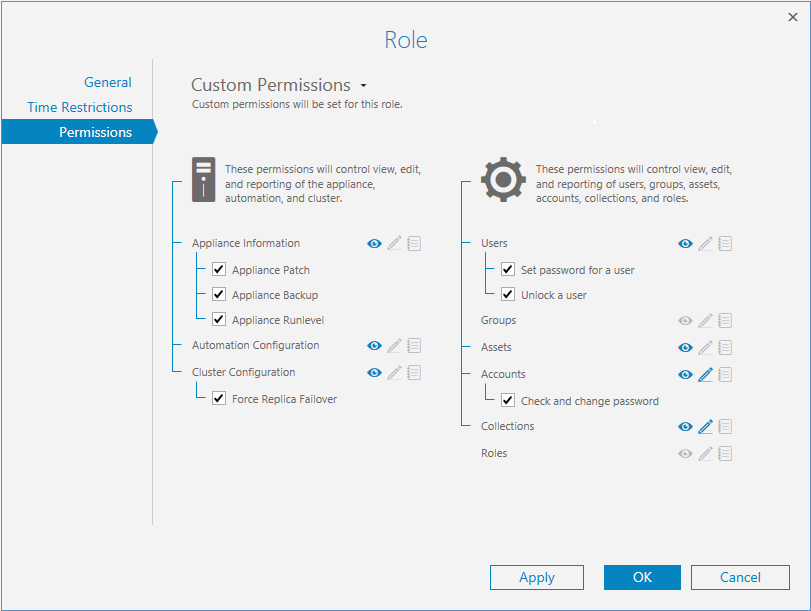 Cluster Health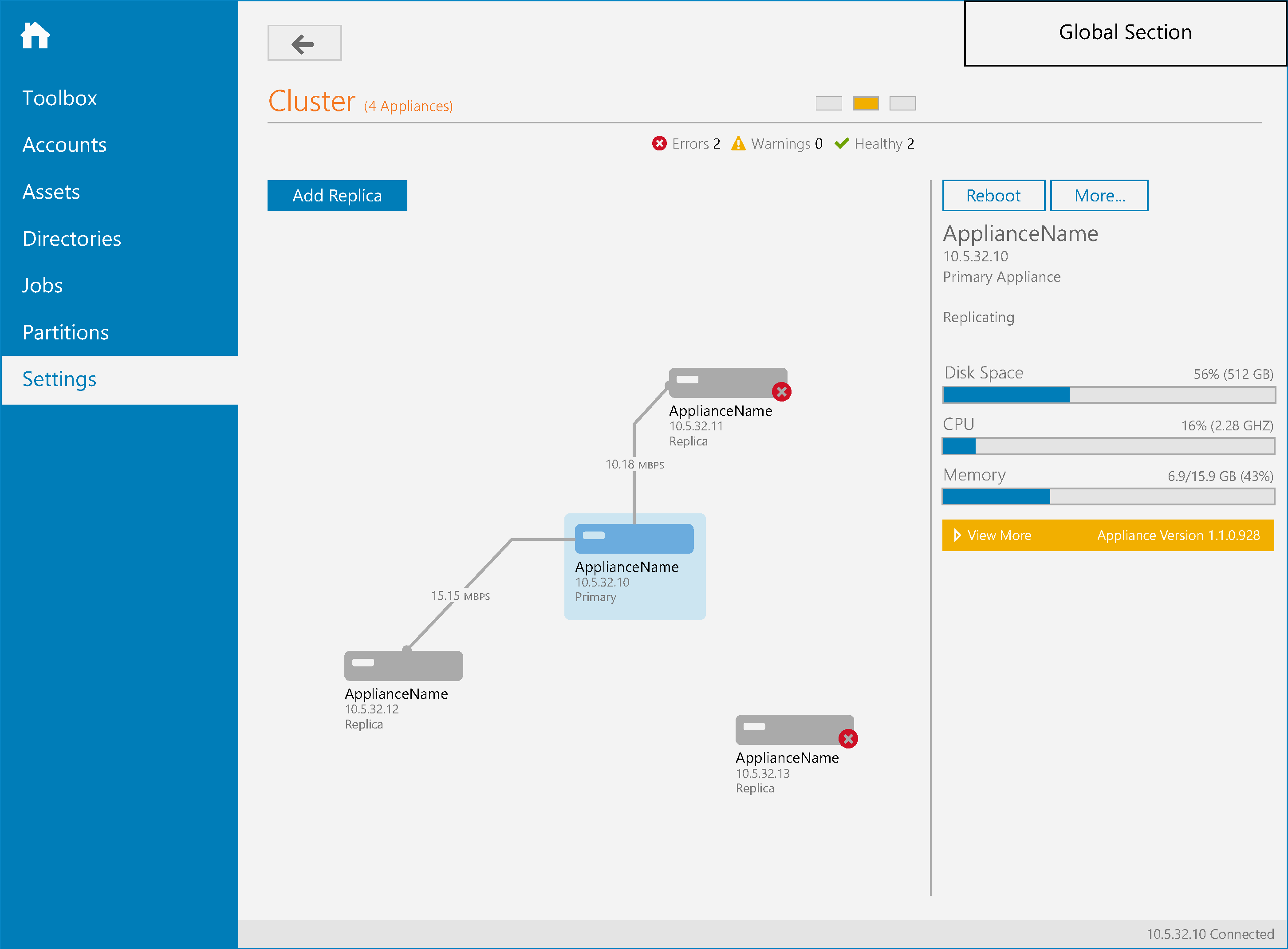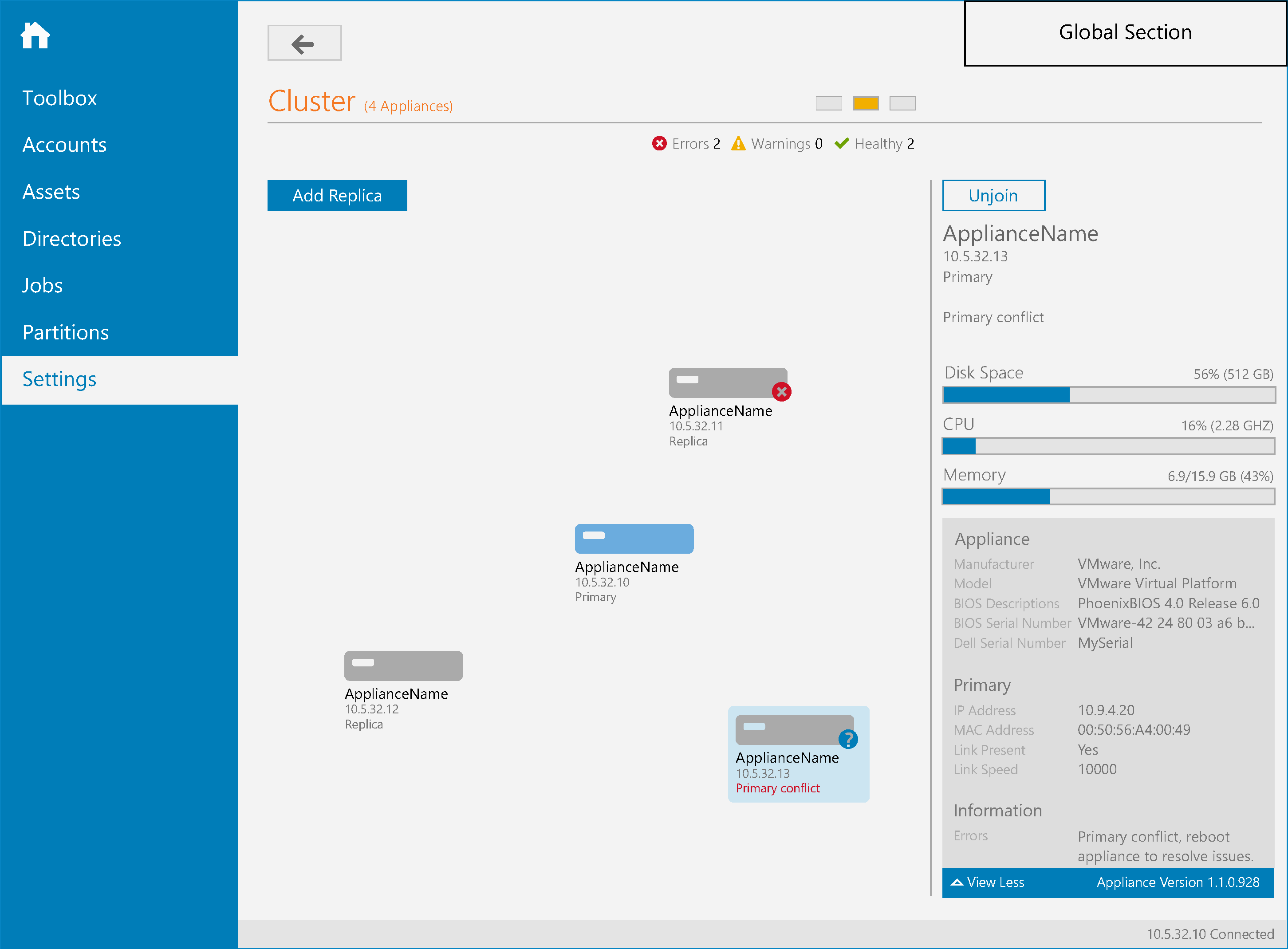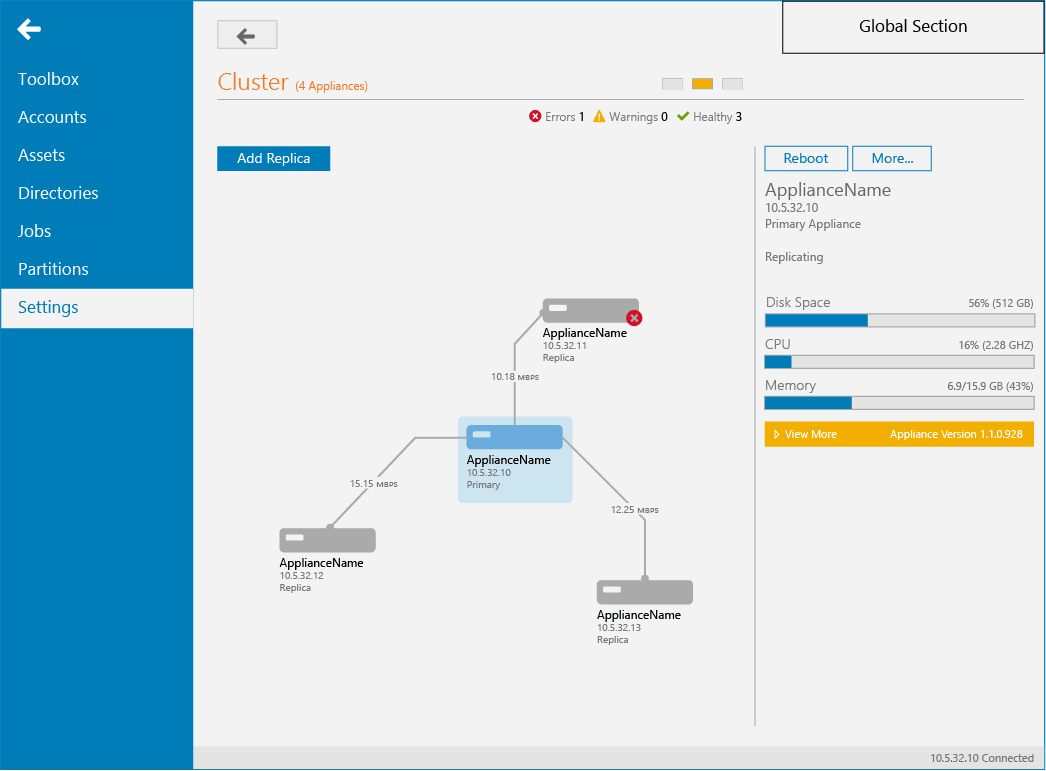 Activity Center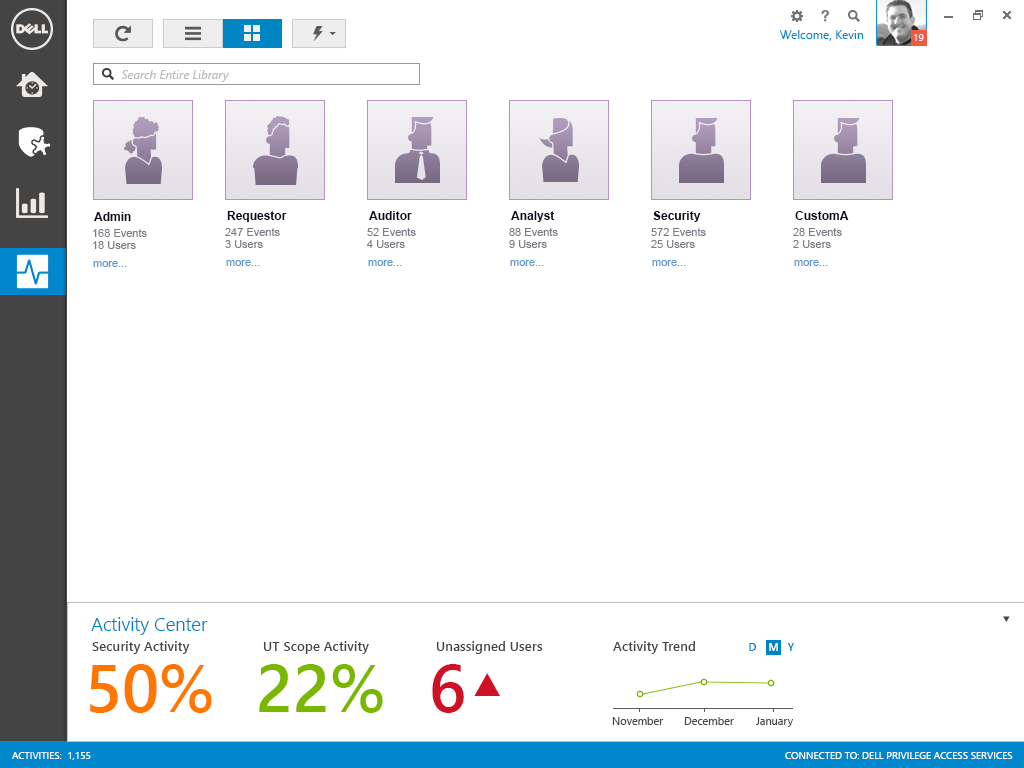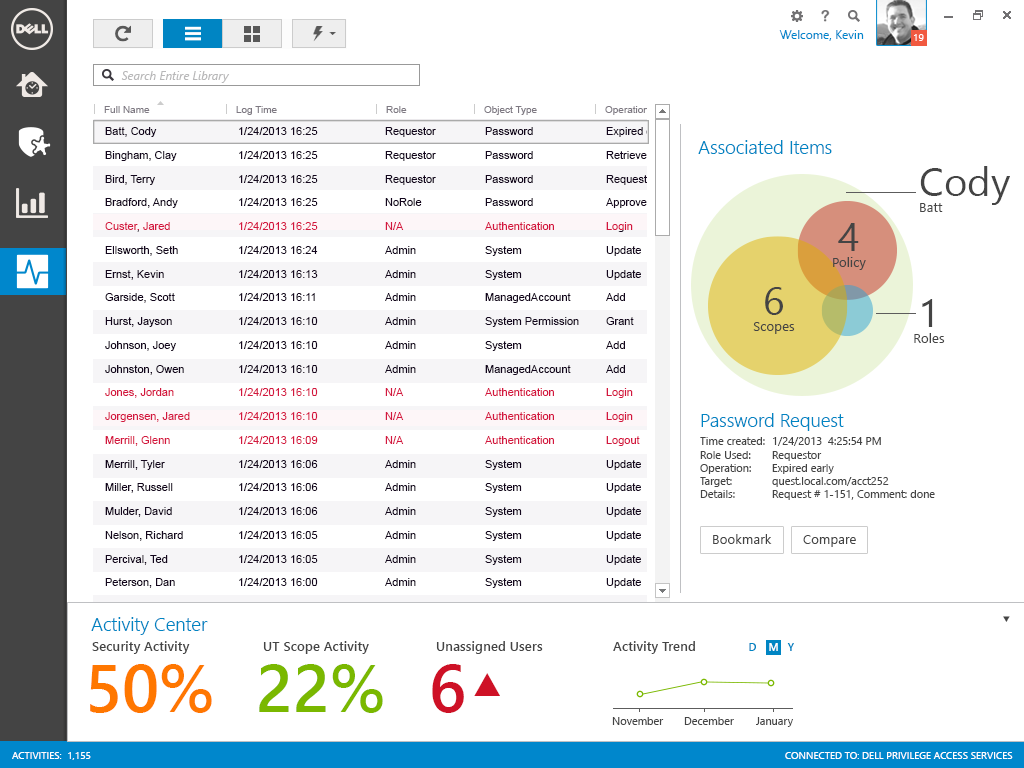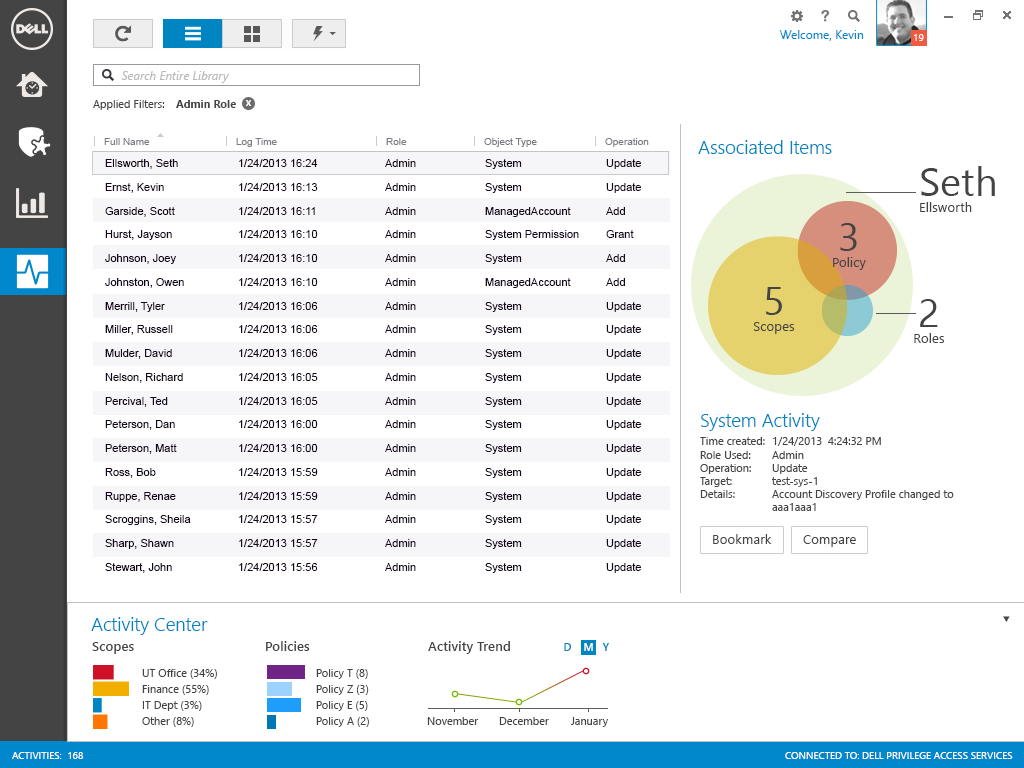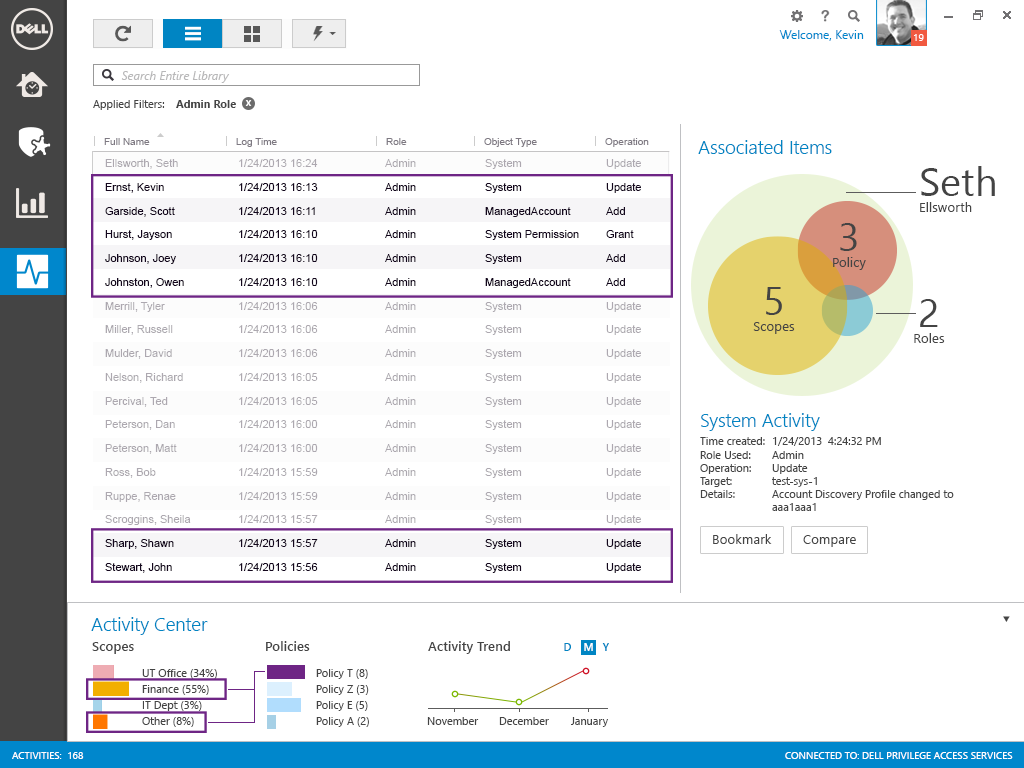 Web Experience
We determined that the web portion of this product needed to be mobile first with a responsive design. The content would always be accessible from any size of device just displayed for ease for the user. Here is an example of a view that the approver role would see.